#6 Mount Mabu
Mount Mabu (Mozambique) | October 2015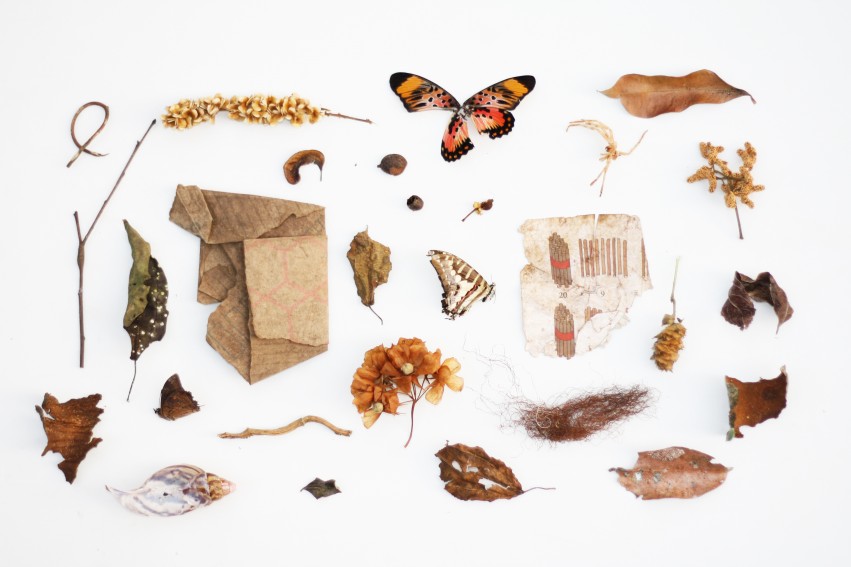 This mountain in northern Mozambique has a special story. In 1995 a few scientists looked for high-up places on google earth and found this piece of unspoilt nature! When they visited the place they found that Mabu forest was probably the largest and most intact continuous tract of mid-altitude rain forest remaining in southern Africa containing a very rich unexplored bio-diversity.
We first saw Mount Mabu featured as butterfly mountain in a BBC documentary about Africa, showing the migration of butterflies who come to the mountain to mate. We loved it and wanted to go there but the documentary didn't provide clear information on the location. Then, on Mount Mulanje (link) we met Thomas who happened to be friends with one of the scientists who discovered Mabu, so he gave us gps coordinates, enabling us to find it.
In the villages around the forest the brown soil colours everything, including the waste. I chose a piece of cardboard with pink lines to start with. On the mountain we found butterflies and lots of dried flowers. Our guides quickly picked up what I was looking for and helped by pointing out brown things. Jan Henk got the opportunity to tell them something about how to deal with waste, when one of them asked us if it was okay to throw his candy wrapper away.
Read more about this art project