Greenpop | Candice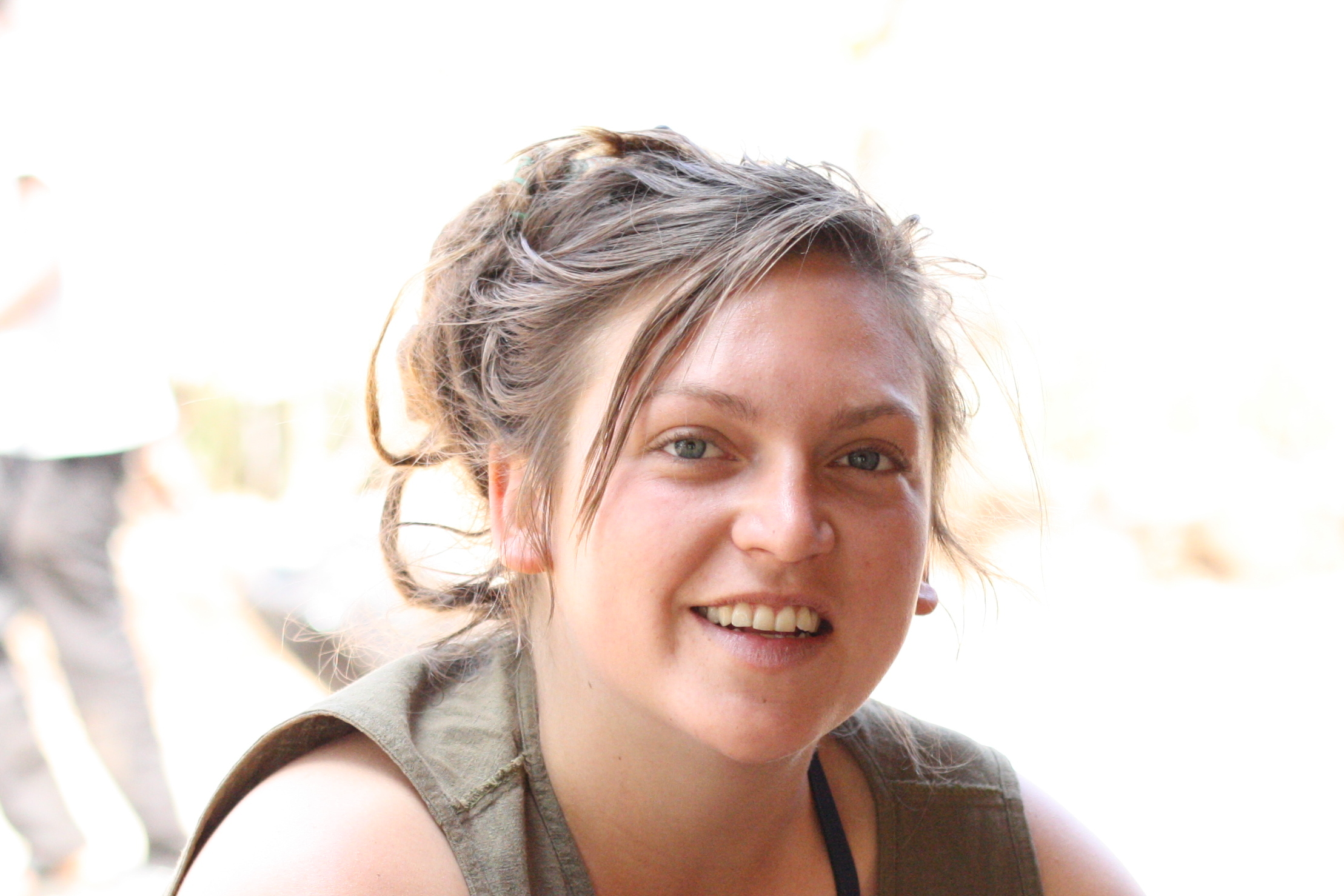 Meet Candice, Greenpop's Waste Manager for the Zambia Festival of Action 2015
A couple of years ago Candice was living in Cape Town, working two jobs as a waitress and a photo-journalist. One day at the bar where she was working a guy named Joe started talking to her about his Schumacher College Master-project on waste management. Not really Candice's thing, but Joe was inspiring and Candice decided to do an article about him and his work. At that time Joe was organizing the Trash to Treasure festival in Greyton together with Greyton Transition Town. So Candice went there for an in-depth interview and ended up helping Joe and GTT out for a month and a half, organizing the festival.
After the festival Candice went back to Cape Town. But something had changed. She was unable to look at a bin without seeing Joe's face, telling her she had to do better things with her waste. Candice decided to start in her own neighborhood. She lived in an alley off Longstreet, where a lot of bars and restaurants had their back doors. Nobody really took care of the alley and it looked very bad. She decided to connect with the entrepreneurs and built a festival called 'Urban Roots', in order to pimp the alley.
From there she took it upon herself to raise awareness about forgotten urban spaces, in order to improve them. Before that could take off, she was offered a job at Greyton Transition Town. She helped set up the Swop Shops, tailoring them to the local situation and involving the Eco Crews.
Candice spent half a year in Zambia after last years Festival of Action there, inspired by the local Green Pop team comprised of a few passionate, young individuals like Ireen, Solomon, Emmanuel, Bertrand and Sebastian. Candice wanted to learn more about traditional practices of up-cycling and in order to spend more time with these local leaders to see how to spread awareness on the issue of waste. Currently she's back in Cape Town, her home town, where it will be easier to find funding for her projects, allowing her to support the work that's being done in Zambia.
While Jan Henk was stuffing eco-bricks, Willemijn spent an entire afternoon MOOP-ing the festival grounds together with Candice. MOOP-ing is picking up all the Matter Out Of Place, even the smallest pieces of plastic or old bottle caps. Together they filled three eco-bricks doing that.
Candice is a great example of someone who follows what she believes in. Her goal was to make Greenpop's Zambia Festival of Action a Zero Waste event, inspiring everyone to pledge not to see trash, but to see treasure.